Part of a series of posts sharing my notes from Podcamp Toronto 2011 …
Was really looking forward to this panel of awesome women in (social media) marketing, and it definitely lived up to and blew away my expectations!
From the Podcamp Toronto 2011 Website:
Meet some women leaders in social media that you need to know! Featuring Diana Gallo of Cineplex, Jennifer Lord of Astral Television Networks, Jessica McLaughlin of Shaw Media and Corinne Rusch-Drutz of YWCA Canada.
Panelists:
Diana Gallo – Marketing Manager, Interactive and Social Media (Cineplex Entertainment LP)
Jennifer Lord – Digital Producer (Astral Television Networks)
Jessica McLaughlin – Manager, Community (Shaw Media)
Corinne Rusch-Drutz – Director of Communications and Membership Development (YWCA Canada)
Moderator: Wendy Jacinto – Manager, Regions & Program Development (Canadian Women in Communications)
Notes
Strategy vs Format
According to Diana, Cineplex identifies goals first and then applies social media to the goals that it can best support.  There was definitely a theme to #pcto2011 sessions that emerged: now that social media is for the most part accepted by marketers and business people, many are applying social media without pausing first to see if social media would actually be a value add in that specific context.  Social media is awesome – but isn't always a great idea.  The same way that big budget television ads aren't always the right idea for your current project.  Let your goals (and audience and content) determine what media you use – don't just "make everything social" (@davefleet).

Online community hasn't changed
Jessica has been working with online community management for a decade or more – dating back to Yabbernet (an online community for kids in the early 2000's).  Wendy asked her to comment on how community management has evolved and her answer was: it hasn't.  The goals of creating a personal connection with your audience, and to engaging your audience, were the goals then and remain the goals now.
QR Codes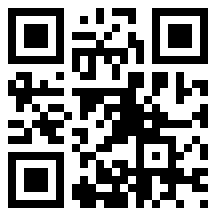 I was really interested when Diana brought up Cineplex's use of QR codes.  Diana was very clear throughout the panel that traditional media is still very much on the table and that social needs to be partnered with traditional to realize its best results.  QR codes are one example of how Cineplex is integrating mobile/online into traditional methods – such as the giant movie posters inside the theatres.
I just don't get QR codes.  They remind me of businesses that try to follow me on fourquare*.  Companies getting hyped and acting on something that just isn't quite right.  QR codes "aren't quite right" because they are only native to a very limited selection of phones (blackberries).  iOS/Apple and Android owners need to download a third party application in order to interpret the codes.
Wouldn't it just be easier to type a short URL, than to go into your App Store, search and select an app, install and then snap a photo? Unless I'm stuck at a bus stop that happens to have a QR code – I'm just don't see myself taking the time to do that.  Yes, once I have the app – I don't need to download it the next time – as long as I remember that I downloaded the app and can find it easily on my phone.  It's not likely to be on my home screen, so it's probably buried on a deeper page – or in a folder.  I could search for it – if I could remember its name.  It would be awesome so see a study on QR conversion vs just displaying a short URL.
Note: I remember hearing that QR codes get much higher use when they are displayed next to a set of instructions.  I know that would have helped me – I've taken pictures of several with my iphone camera – just because I assumed that was how they worked.  If there had been a note saying that I would need a third party app, I may have had more success and consequently a more positive impression of QR codes.
Regardless of my personal read on QR's, Cineplex is having success with them.  Specifically when used to offer exclusive content.  Cineplex is a bit of a better fit for QR, I think, because the environment is different.  Out in public, I'm moving – I am not likely to stand around beside a QR getting myself read to snap a photo of it.  Cineplex is using QR codes inside theatres to offer extra content related to its movies – so I'm standing in the popcorn line, or chatting in the warm lobby waiting for another friend to join our group – so I've got more time to fool around with QR's.
Dear readers – do you use QR's? How regularly do you actually consume these in your real lives? What do you think? Here's a recent Mashable.com article on ways to use QR codes with events …
*Businesses trying to follow me on foursquare & why it "isn't quite right": Businesses, for the most part, stay put.  The purpose of connecting on foursquare is to watch each other's check ins.  If I connect with Stobies Pizza – it is going to be one sided.  I will be doing all the giving of check ins, and they will be sitting there at the corner of Dufferin & Richmond consuming my information and not giving back.  And why would I want Stobies to know where I am, other than when I am in their store? No thanks!  The role of businesses on foursquare, other than unusual cases, is to claim their locations and interact with users that way.  Facebook Pages = Foursquare Venues.  Facebook Profiles = Foursquare Accounts/Friends. Get it? That's my take anyways.  Businesses are always requested to connect with me on foursquare and not yet has there been one that would have made sense for me to have approved.
Geo-location platforms (foursquare, facebook, gowalla)
According to Diana from Cineplex, they are doing exactly what I've just said.  They have claimed all of their theatres across the country on foursquare and are interacting via the claimed venues.  Geo-location services such as foursquare are a great fit for Cineplex because they have a nation-wide network of physical locations that receive visits from their customers.  This goes back to what Diana mentioned earlier – let strategy decide whether social media is for you.
Cineplex has been experimenting with rewarding loyalty (number of check ins, foursquare's "mayor" feature), as well as rewarding first time check ins.  They are able to see if there are days that receive more check ins than others – also movies and theatres that receive disproportionate check ins.  Geo-location is still in the early adoption phase – knowing that a certain theatre or movie has more foursquare users than another can definitely tell you something about your audience.
Cineplex is interested in seeing if they can use geo-location promotions to boost traffic on less busy days of the week – and then see if they can realize a long-term shift in customer behaviour.  "Tips" on foursquare have also been a great source of feedback for Cineplex.  User feedback isn't always positive, but is it supposed to be? Take a step back from being afraid of negative brand implications and see tips for what they are – insight into your customers' experiences with your product or brand.  Listen, learn, improve!
Foursquare might not be such a good fit for one of the other panelists, Corinne, from the YWCA.  Yes the YWCA has a series of locations – but many of these are women's shelters.  Women who need shelter, possibly from a dangerous situation, are not an audience that would benefit from broadcasting that they've just checked in at Shelter X (123  John St., Cityville).  I love that there is so much social buy-in these days – but the downside is the number of groups "jumping in" without thinking it through.
YWCA is looking at geo-location a different way.  Create ways to point clients to the right services in their area.
Social @ Work
I touched on Diana Gallo's point that traditional media are still here to stay, and that social is not ALWAYS the answer – remembering to evaluate social media ideas against your higher level strategy, your audience and your context (do you have social friendly content available? do you have locations across multiple geographic areas?).
Corinne (YWCA) talked about how great it is that social is so much more widely accepted now but it is still important to move people forward at their own pace.  Yes it would be great to go at your pace – but pushing too fast could cause you to lose the buy-in from the rest of your organization.
Jessica (Shaw) recommended making sure that people in your organization know about you.  Especially in larger organizations, silos keep the marketing people separate from the other departments.  Reach out to people, run internal seminars, let people know you exist and that even though you maybe housed within a silo, you are there for the entire organization.  Of course, this might give you more work to handle – and most of us are under-resourced.  But you won't get resources if you don't have work, so hopefully resources will follow if you are able to execute successfully and prove your value.
All four panelists (and several other sessions at the conference) agreed that content is emerging as the hot skill set of 2011.  Sometimes this is content creation – writing, media editing, photography, infographic illustration.  Another new leg of the content skill set is curation.  There is only so much that most brands can say about themselves that is of interest/use to their audiences. Reach out to content leaders in your industry to find relevant, attractive content for your audiences.
The panelists also agreed with each other that the current trend of a "social media person" on staff will fade away soon.  Social media is just one more format for communications people to master.  As it shifts from "new" to "standard," it will be taught along side press releases and television ads and will be part of every communication person's skill set – rather than isolated to a single individual on staff.
Social brand management
Diana: As much as you would love to control your brand, it's not happening. If you're in that space and listening. You can correct incorrect content. Often, the response is thank you. Rather than seeing user-generated content (comments, wall posts, foursquare tips) as potential brand damage, look at it as insight that you can learn and improve from. The key point here is potential brand damage.  Looking at UGC this way gives you the false impression that you can prevent that damage by staying off of social.  You can't.  UGC is happening on sites that you don't own all across the internet.  The result of staying out of social is the equivalent of stuffing content in your ears – and does about the same amount of good for your brand.
[ratings]